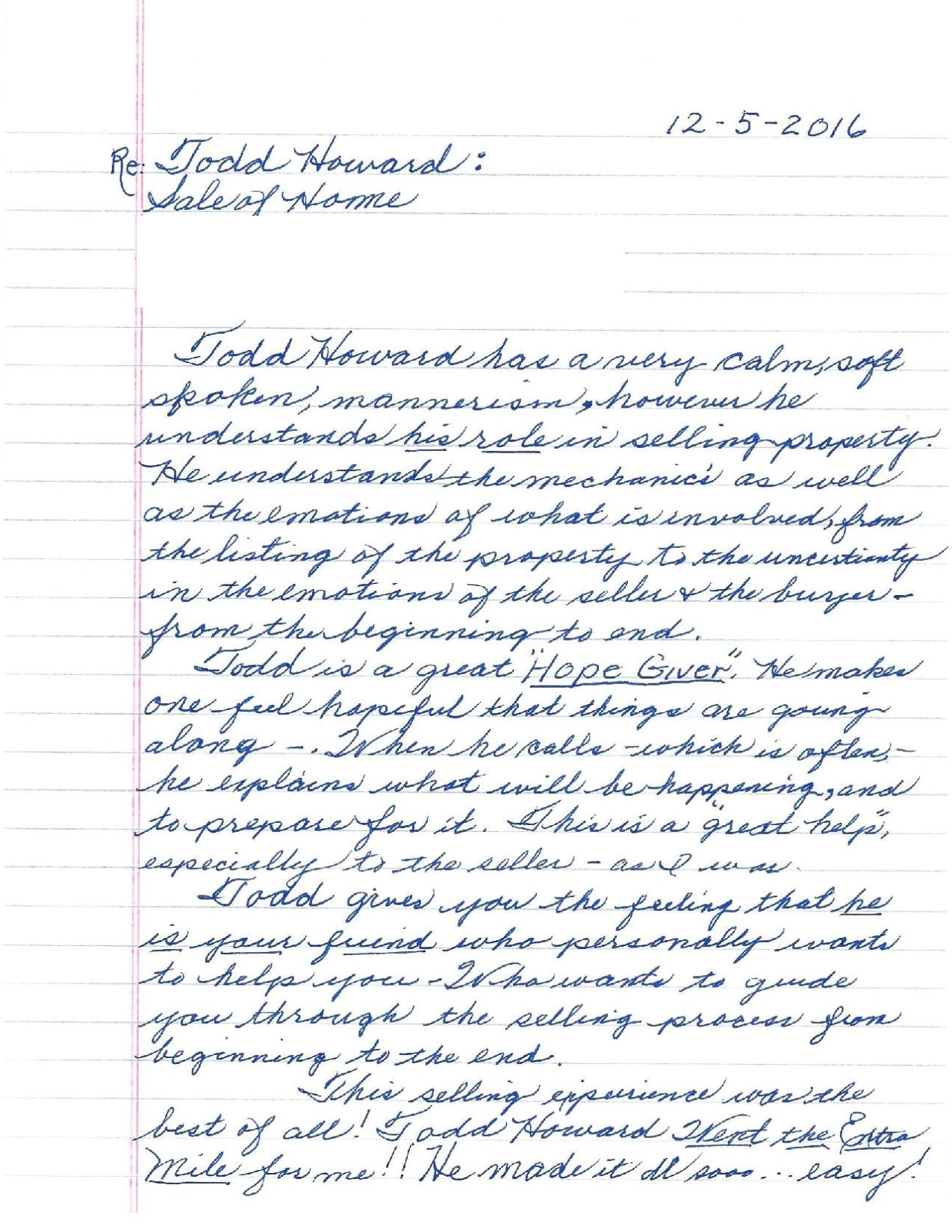 Todd Howard has a very calm, soft spoken mannerism, however he understands his role in selling property. He understands the mechanical as well as the emotions of what is involved from the listing of the property to the uncertainty in the emotions of the seller and the buyer – from the beginning to the end.
Todd is a great "Hope Giver". He makes one feel hopeful that things are going along. When he calls – which is often – he explains what will be happening and he explains to prepare for it. This is a "great help" especially to the seller – as I was.
Todd gives you the feeling that he if your friend who personally wants to help you – Who wants to guide you through the selling process from beginning to end.
This selling experience was the best of all! Todd Howard went the extra mile for me! He made it all so easy!
I will recommend him to all of my friends because of my very satisfying experience in the sale of my house.
-Marilyn P.
— Marilyn